IRS Federal Income Tax Information for Childcare Credit
UCSD's Federal Tax ID Number is 95-6006144.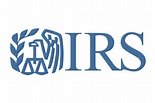 For those of you needing a receipt to upload or physically attach when filing taxes, please refer to the Registration Confirmation email you received upon registering for StudentTECH. Included in this email is the Registration link. Please click on the Registration link and you will find the list of summer workshops you registered for and their cost.
Fun Fall Workshops Coming October 2017

Our summer programs have ended but don't worry! We are hard at work planning STEM workshops for the fall!
Whether you are a high school student interested in computer science or a third grader who wants to learn robotics or maybe a middle school student who loves science, we hope to have something for all of you.
Check back in latee September for a new list of workshop offerings!
Current Fall 2017 Workshops

For High School Students

AP Computer Science Test Preparation: Gain the Knowledge and Skills Needed to Pass the May 15, 2018 AP Computer Science Exam (10 in-person sessions and online)
Open to students in grades 11-12
Class begins October 14, 2017 and runs through May 5, 2018
10 Saturday Classroom Sessions: October 14, 21; November 11, December 9 2017; January 13; February 10; March 10; April 14, 28, May 5, 2018
Class meets monthly at the University of California, San Diego from 9:00am – 3:00pm.
View Complete Workshop Description
Course Overview:
Do you have a strong interest is computer science, what it encompasses and how it relates to virtually every field of study and work these days? Do you want to learn a new literacy and skills that will give you a boost as you enter college? Have you recently discovered that your high school does not offer AP Computer Science A? This course is the solution you need!
This course will introduce basic Object Oriented Programming concepts using the College Board's subset of the popular Java programming language as they work toward mastering design and programming skills. The course assumes no previous Java programming experience but will help students gain familiarity and confidence in Object Oriented Programming design and implementation. Worldwide Java is consistently remains one of the most popular programming languages for application and web development in business, gaming, research and academia.
Who should take this course?

Students in grades 11 or 12 with an interest in computer science whose high school may not offer the College Board's AP Computer Science A course
Students looking for an added resource to help them pass the AP Computer Science exam
Students having good personal discipline to regularly work with online material and attend 10 Saturday sessions at the UCSD Supercomputer Center spread out over the course of October through early May.
Course Objectives:
Understand and apply the main principles of object-oriented software design and programming: classes and objects, constructors, methods, instance and static variables, inheritance, class hierarchies, and polymorphism
Learn to code fluently in Java in a well-structured fashion and in good style; learn to pay attention to code clarity and documentation
Learn to use Java library packages and classes within the scope of the AP Java subset
Understand the concept of an algorithm; implement algorithms in Java using conditional and iterative control structures and recursion
Learn to select appropriate algorithms and data structures to solve a given problem.
Compare efficiency of alternative solutions to a given problem
Learn common searching and sorting algorithms: Sequential Search and Binary Search; Selection Sort, Insertion Sort, and Merge sort
Understand one- and two-dimensional arrays, the List interface, and the ArrayList class, and use them appropriately in programming projects
Acquire skills in designing object-oriented software solutions to problems from various application areas
Discuss ethical and social issues related to the use of computers
Prepare for the AP exam in computer science
Course Web Portal
The course website or web portal will include the free pdf version of the Think Java textbook that the class will be using, both in a fully downloadable version, but also broken out into linkable chapters. The instructor will be complementing each chapter/section that the class works through with additional material, explanations and examples, problem sets, follow up quizzes and a class discussion group.
Structure
This course is taught using classroom and lab instruction employing lecture/demonstration, in-class exercises, student participation, online homework assignments with due dates, weekly UCSD undergraduate Skype or teleconference office hours for homework assistance and a weekly instructor office hour via teleconference for students needing additional guidance.
This course meets on 10 Saturdays for instruction + online homework and problem set assignments + weekly TA office hours for homework help + weekly instructor office hour availability. Saturday classes will include introductory concept presentations, followed by in-class exercises. While students are invited to bring their own laptops to class, the UCSD lab will have all necessary hardware and software installed for their use each class session. Java is cross platform and may be run under Windows, Mac OS X or Linux.
Topics to be Covered Each Month:
October: –Introduction to Java
–Introduction to the IDE environment
–Java keywords
–Primitive data types
–Arithmetic Operators
–Input/Output
–Conditional Control Structures
–Booleans
–Logical Operators & Inequalities
–Precedence and Associativity
November & December: -Iteration
-Methods
-Parameters & Arguments
-Classes & Objects
-Constructors
-Algorithm Development
January & February -Arrays & Matrices
-ArrayLists
-String Class & Java Docs
March & April: -Recursion
-Sorting & Searching
-List<E> and ArrayList<E>
May 5, 2018 -Review
Tuesday, May 15, 2018 -AP Computer Science A Exam
Prerequisites & Requirements:
Must be a current high school student in grade 11-12.
Successful completion of at least two years of high school math with a grade of B or higher. Please provide an unofficial transcript upon later request.
Access to and use of a reliable computer, either Mac or Windows (all software is free)
Parental and school permission as your school will need to administer the exam
Instructor: Joseph Pistone
Retired: Sweetwater High School Mathematics & Computer Science Teacher
Retired: Palomar College CSIS Department Instructor
President: San Diego Computer Science Teachers Association
UCSD San Diego Supercomputer Center Instructor
Payment:
Course fee: $300.00 for the 8-month course. Payment in full is requested at the time of registration unless the student is receiving a school sponsorship. UCSD will allow additional time for this transaction to be processed but please make the Class Coordinator, Ange Mason (contact information listed below), aware that the student or students are being sponsored.
Registration fee payable via:
Credit card via our online registration site
Check of money order made payable to UC Regents.
School sponsorship of 1-3 qualified students
PLEASE NOTE: If you receive Free and Reduced Lunch, please check with your school administration about school sponsorship of course fees, taking the AP Computer Science A Exam at your school and a possible reduced cost for the exam itself.
Registration deadline: October 12, 2017. Space is limited.
Transportation
Students must be able to secure their own transportation to and from UCSD for each of the ten Saturday sessions. Parking in the Hopkins Parking Structure, which is adjacent to the San Diego Supercomputer Center, is free of charge on Saturdays. Students using public transportation will be reimbursed each month if the student is using an MTS Compass Card. More information about this will be available after registration.
Contact Us:
Questions regarding this course can be addressed to Ange Mason, SDSC Manager of Education Programs via email at amason@ucsd.edu or phone at 858 534-5064.
At a Glance:
Instructor:
Joe Pistone, Retored: Sweetwater High School Mathematics & Computer Science Teacher, UCSD San Diego Supercomputer Center Instructor
Registration fee:
$300 for entire eight-month course (10 Saturday classroom sessions plus \ course text, problem sets, exercises, homework assignments, virtual office hours for homework assistance and a class discussion forum)
Register for this Workshop

A Quick Look at 2018 Summer Planning

Summer 2018 programs will be announced and registration will open on
February 15, 2018.
2018 Summer StudentTECH Programs – June 18- August 17, 2018, 8:30am-3:00pm daily for 6th-12th grade courses.

2018 Summer StudentTECH Junior Programs – June 25 – August 3, 2018, 9:00am-2:30pm daily for 3rd-5th grade courses.


What's New for 2018
• Credit cards will be the only source of payment for summer registrations.
• Check payments will be accepted for fall, winter and spring workshops and events.
• Summer workshops and camps will no longer offer a waiting list due to parent misuse of the waiting list option.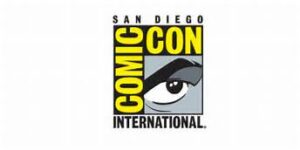 Our Tribute to Comic-Con Week – July 16-20, 2018
Join us for the following workshops and camps: Comic Book Creation, Game Design, Film Making Like the Pros, Multimedia and Graphic Arts: Create a Logo and Ad Campaign for Your School Club or Sports Team!….
UCSD Zero Tolerance Behavior and Web Responsibility Rules of Conduct

Behavior
Profanity and vulgar language on the part of the student is prohibited.
Students may not exhibit aggressive behavior towards another student.
Students may not place his/her hands on another student.
Student conduct, either individually or in a group, that is intentionally disruptive to or designed to be disruptive to the program may result in dismissal from the program.
Disrespect towards UCSD staff and classroom teaching assistants will not be tolerated.
Web
Digital or photographic artwork must represent the original work of the student and must not include plagiarism or copyright violations.
Digital and photographic artwork may not contain profanity, vulgar language, or statements that promote hatred towards an individual, race, or community.
UCSD staff reserves the right to determine what is deemed inappropriate.
Viewing or accessing material that may be deemed inappropriate by StudentTECH staff will be cause for parental notification and possible dismissal without refund.
Viewing or accessing video games or social networking sites during class instruction will be cause for parental notification and possible dismissal without refund.
The student is solely responsible for the content of his/her project creation.

Questions?
If you have any questions about the registration process, please contact Ange Mason, SDSC Education and Outreach, via phone at (858) 534-5064 or email at amason@ucsd.edu.
Privacy Policy
The San Diego Supercomputer Center is proud to demonstrate our commitment to your privacy. We will treat personal information received via workshops registration forms in a manner consistent with current Privacy Policy standards. Information submitted to us via email, fax or US mail will not be shared with entities outside of the San Diego Supercomputer Center at the University of California, San Diego and will be used only for the purpose for which it is intended.
Check Payment Address
If you choose to pay by check, please send a check for the full amount and your student's name and workshop(s), made payable to UC Regents, to the following address:
Ange Mason
Attn: SDSC Summer Workshops
San Diego Supercomputer Center
UC San Diego
9500 Gilman Drive
MC 0505
La Jolla, CA 92093-0505
SPECIAL NOTE TO CREDIT CARD USERS:
When using a credit card, rather than a personal check or money order, please be sure that you do not intend to cancel your registration. Our credit card transactions are processes through industry standard authorizee.net, which allows 120 days from time of purchase for credit card refunds. After that time, UCSD cannot process a credit card refund.
Our advice: If there is even a remote chance that you might need to cancel, please send a check for your registration payment. Processing refunds is much easier this way.
Please also refer to our refund policy below.
Our Refund Policy
In order to best serve our students, SDSC StudentTECH has a firm cancellation policy. Once payment has been made in full, there are no refunds. Only credit will be given. Cancellations or changes must be made in writing at least 10 days prior to the first day of class. Cancellations will receive a refund of 50 % of the course registration fee. No refunds will be issued after 10 days prior to the first day of class. As of summer 2017, credit for future courses will no longer be issued. Students who are no shows will not be eligible for a refund and may not be rescheduled.