Dr. Laura Carrington
HPC Researcher, San Diego Supercomputer Center, UCSD
View Bio
Dr. Laura (Nett) Carrington is an expert in High Performance Computing. Her work has resulted in over 50 publication in HPC benchmarking, workload analysis, application performance modeling, analysis of accelerators (i.e. FPGAs, GPUs, and Xeon Phis) for scientific workloads, tools in performance analysis (i.e. processor and network simulators), and energy-efficient computing. At UCSD, she is the director of the Performance, Modeling, and Characterization (PMaC) Lab. She is also the PI for Institute for Sustained Performance, Energy, and Resilience (SUPER) DoE SciDAC-3 and lead for the energy efficiency thrust for the institute as well as co-PI on a number other awards that support the lab. She has presented at numerous invited talks, member of various panels and committees, and an active member of DoD HPCMP Performance team involved in their annual HPC system procurement for past 10 years.
Dr. Carrington's (Ph.D., Chemical Engineering) engineering background is in the numerical and experimental investigation of the detailed kinetics of catalytic reactions through porous medium.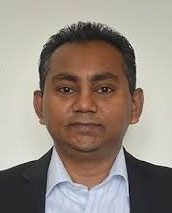 Amit Chourasia
Senior Visualization Scientist, San Diego Supercomputer Center, UCSD
View Bio
Amit Chourasia is a Sr. Visualization Scientist at the San Diego Supercomputer Center, UC San Diego where he leads the Visualization Group. His work is focused on leading the research, development and application of software tools and techniques for visualization. Key area of his work is to develop methods to represent data in a visual form that is clear, succinct and accurate (a challenging yet very exciting endeavor). He has had an opportunity to work with research groups in diverse science and engineering disciplines and contends that with the help of visualization, domain and data scientists can visually validate and investigate their data, explore and gain significant insights as well as share results within and outside their community.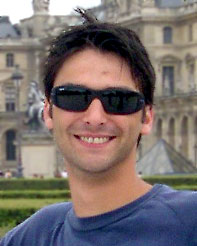 Dr. Pietro Cicotti
Research Scientist, San Diego Supercomputer Center, UCSD
View Bio
Dr. Cicotti is a senior computational scientist at SDSC. His research deals with aspects of emerging technology and novel system architecture. His work includes the development of runtime systems to hide communication, improve locality, and increase energy efficiency. He developed software tools for capturing and analyzing data movement, and is currently investigating the use of this information for managing data in NUMA, heterogeneous, and non-volatile memory hierarchies. Current optimization work also includes IO and hierarchical storage systems. Finally, he collaborates on scientific data analysis projects utilizing map-reduce and emerging programming models.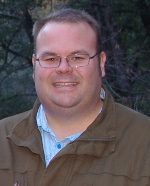 Andrew Ferbert
Server Systems, San Diego Supercomputer Center, UCSD
View Bio
Andrew Ferbert is the Platform Services Manager at SDSC. He oversees a team working on Windows, Linux and Solaris systems but continues to be a system engineer focusing on Linux servers. Andrew started at SDSC in 2004 as a helpdesk supporter and has since worked on various projects including those for the federal government, systems used by medical research teams, and clusters used for geographic analysis.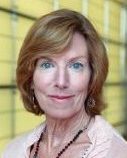 Dr. Karen Flammer (on hiatus summer 2017)
Director of Education, San Diego Supercomputer Center, Director of Education, Sally Ride Science, UCSD
View Bio
Dr. Flammer, a research physicist at UC San Diego who obtained her Ph.D. in Space Physics from the university in 1988, joins SDSC following a wide array of accomplishments throughout the education field during the past 20 years, including experience as the senior director of large-scale K-16 STEM (science, technology, engineering, and math) outreach and professional development programs.
In 2001 she co-founded, along with Sally Ride and Tam O'Shaughnessy, Sally Ride Science, a STEM education technology company dedicated to inspiring young people by promoting STEM literacy. Dr. Flammer will serve as director of education for the recently announced Sally Ride Science at UC San Diego program through a joint appointment with UC San Diego Extension, while O'Shaughnessy will serve as executive director for SRS@UCSD.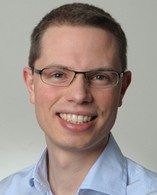 Dr. Andreas Goetz
San Diego Supercomputer Center, UCSD
View Bio
Andreas Goetz is co-director of the CUDA Teaching Center and co-principal investigator of the Intel Parallel Computing Center at SDSC. He has extensive experience with quantum chemistry and molecular dynamics simulations, and is a contributor to the ADF and AMBER software packages, both widely used in academic and industrial research. Andreas develops new multiscale and multilevel simulation models and optimizes code for new HPC architectures, including many-core and GPU accelerators. He collaborates on a variety of research projects in molecular simulation, computational catalysis, biophysics, and drug design, most prominently as a principal investigator with the National Renewable Energy Laboratory, as well as an international collaboration with the ENS Lyon in France. His work is funded through the Department of Energy, the National Institutes of Health, the National Science Foundation and Intel. Andreas also enjoys training the next generation of scientists in software development and numerical simulation methods via lectures, workshops and, supervision of interns. Prior to joining SDSC in 2009 Andreas performed postdoctoral research with Professor Lucas Visscher in quantum chemistry at the VU University in Amsterdam and obtained his undergraduate and Ph.D. degrees in chemistry with specialization on theoretical chemistry under guidance of Professors Bernd Hess and Andreas Goerling from the University of Erlangen in Germany.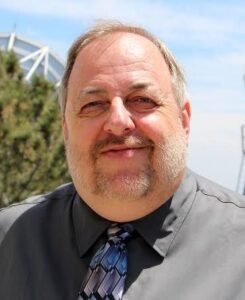 Tom Hutton
Network Engineer, San Diego Supercomputer Center, UCSD
View Bio
Thomas Hutton is the Network Architect at the San Diego Supercomputer Center in the division of Engineering and Networking Services. Mr. Hutton also is a co-PI of the CHERuB project, which stands for Configurable, High-speed, Extensible Research Bandwidth. The current project is the result of a second NSF grant to connect the campus's Science DMZ (PRISM) and SDSC's Comet and Gordon supercomputers to high-bandwidth national research networks to advance a new range of data-driven research. "CHERuB allows research domains that need very large datas­ets and data flows to exist and not collide with smaller-sized flows in the everyday internet," according to Hutton.

Christine Kirkpatrick (on hiatus summer 2017)
Division Director, Information Technology Systems & Services, San Diego Supercomputer Center, UCSD
View Bio
Christine Kirkpatrick is the Division Director for IT Systems & Services at the San Diego Supercomputer Center, University of California San Diego. Christine is a principle member of the Institute for Data Science & Engineering. Her research interests include computing at scale ('big data'), the economics of cloud resources, data science, data ethics, online education, electronic accessibility and equal access. Specializes in architectures, integrations and implementation of large-scale storage and computational resources. She also has extensive experience developing and teaching online courseware and their associated computing technologies. She holds a Masters in Systems Engineering/Enterprise Architecture from UC San Diego's Jacobs School of Engineering.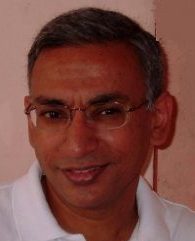 Amit Majumdar
San Diego Supercomputer Center, UCSD
View Bio
Director of SDSC's Data Enabled Scientific Computing (DESC) divison. DESC is responsible for four major groups: High Performance Computing Systems, User Services, Scientific Computing Applications and Scientific Visualization. SDSC's
XSEDE
program is coordianted from the DESC divison by Nancy Wilkins-Diehr, Co-PI of the XSEDE program.
Previously I was director of the Scientific Computing Applications group at the San Diego Supercomputer Center. The computational scientists, in the group, have expertise and experience in High Performance Computing (HPC) and have degrees in various domain sciences such as mechanical engineering, hydrology, biochemistry, nuclear engineering, and physics. The group's main activities are HPC research and development work in collaboration with domain science users of NSF funded HPC resources. This collaborative R&D effort allows SDSC's experienced computational scientists to work with domain scientists regarding algorithm development, code optimization, code profiling/tuning, mathematical library implementation, new programming model implementation etc.
I am an Associate Professor in the Department of Radiation Medicine and Applied Sciences , UCSD . Our collaborative interdisciplinary research involves application of HPC for adaptive radiation therapy. We are specifically exploring use of GPUs for real-time re-planning where we need to solve three computationally intensive tasks: patient modeling based on deformable image registration, radiation transport simulation and dose calculation using Monte Carlo methods, and treatment optimization as a large scale optimization problem.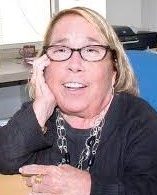 Ange Mason
Education Program Manager, San Diego Supercomputer Center, UCSD
View Bio
Ange Mason has worked at the San Diego Supercomputer Center at the University of California, San Diego for almost 30 years. As the Program Manager for SDSC's K-16 outreach programs, Ms. Mason has created the StudentTECH program, which provides STEM-focused workshops for middle and high school students, and the popular Research Experiences for High School Students (REHS) program. Always innovating and creating, Ms. Mason is currently launching the Mentor Assistance Program (MAP) for high school students. Ms. Mason received her BA in Psychology from UC San Diego.

Dr. Dave Nadeau
Senior Computer Scientist, San Diego Supercomputer Center, UCSD
View Bio
Dr. Nadeau is a senior scientist at the San Diego Supercomputer Center (SDSC) at the University of California, San Diego (UCSD). His interests include data mining, visualization technique, and user interface design. He specializes in working with very large high-dimensionality data sets for such diverse fields as geoscience, astrophysics, medical imaging, social networking, phylogenetics, and cognitive science.
In 2003, his work with the American Museum of Natural History on visualizing the Orion nebula was recognized with a second place award in the NSF's first annual visualization challenge. His astrophysics imagery is included in textbooks and planetarium shows seen around the world. He has taught conference courses in computer graphics technology and technique and is a co-author of two books on virtual reality.
In his spare time, Dr. Nadeau writes on software development technique in Java and PHP at NadeauSoftware.com. He also writes on audio synthesis and effects processing, and he is the editor and chief of the on-line audio technology magazine TestTone.com.
Dr. Nadeau has a Ph.D. in Computer Engineering from the University of California, San Diego, a masters in Mechanical Engineering from Purdue University, and a bachelors in Aerospace Engineering from the University of Colorado.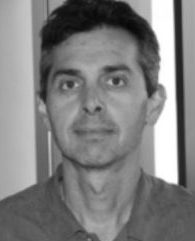 Dr. Paul Rodriguez
RCSB Protein Data Bank, San Diego Supercomputer Center, UCSD
View Bio
Dr. Paul Rodriguez received his PhD in Cognitive Science at University of California, San Diego (UCSD) in 1999. He spent several years doing research in neural network modeling, dynamical systems simulations, time series analysis, and statistical methods for analysis and predictions in fMRI data. He has more recently worked in data mining for health care fraud identification, and optimization of data intensive network flow models.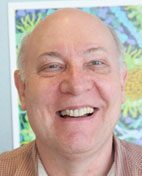 Dr. Peter Rose (on hiatus summer 2017)
RCSB Protein Data Bank, San Diego Supercomputer Center, UCSD
View Bio
Dr. Peter Rose is a Scientific and Technical Leader with a 13 year track record in Computational Chemistry, Structure-based Drug Design, and Scientific Software Development. He has progressive expertise from hands-on Drug Discovery project support, scientific methods development, building and leading a world-class Computational Chemistry department, to the development and deployment of enterprise-level scientific software platforms. Dr. Rose has extensive experience in conceiving and implementing leading-edge computational strategies to accelerate Drug Discovery, in building high performing teams, and in hands-on problem solving.

Subha Sivagnanam
San Diego Supercomputer Center, UCSD
View Bio
Subha has a master's degree in computer engineering from North Carolina State University. Her graduate study focused on Computer Architecture and Verification. Prior to joining SDSC, she worked as a research assistant at the Center for Embedded Systems Research at NCSU and at the State of North Carolina Climate Office.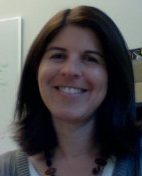 Shava Smallen
Research Programmer, San Diego Supercomputer Center, UCSD
View Bio
Shava Smallen is a programmer at the San Diego Supercomputer Center at UC San Diego. She currently works on the international Pacific Rim Application and Grid Middleware Assembly (PRAGMA) project, developing a Cloud test bed scheduler and support tools to enable scientists to run application virtual clusters on PRAGMA cloud resources. Smallen also is the project lead and developer for the Inca monitoring software tool and principal investigator on the "AMASS – An Automated Monitoring AnalySis Service for Cyberinfrastructure" project to facilitate science gateway use of cyberinfrastructure resources. She also is the deputy director for the Software Development and Integration (SD&I) group in XSEDE, which uses best software engineering practices to deliver high quality software thru XSEDE Operations to Service Providers, End Users, and Campuses.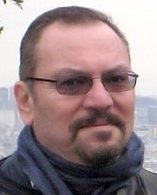 Igor Tsigelny
Dept. of Neurosciences, San Diego Supercomputer Center, UCSD
View Bio
Igor F. Tsigelny is a Research Professor at the Department of Neurosciences, San Diego Supercomputer Center, and Moores Cancer Center. He is a world-known expert in structural biology, molecular modeling, bioinformatics, and structure-based drug design. He received his M.S. in Electrical Engineering from the Technical University in Lviv (Ukraine). He has a Ph. D. in Physics of Polymers from the Academy of Sciences of Ukraine. He was a postdoctoral fellow in the University of California in the laboratory of Susan S. Taylor from 1992-1995. Dr. Tsigelny is the author of over 200 papers in scientific journals including the Nature and Science groups of journals, and Proceedings of National Academy of Sciences of the USA. He had published and edited 4 scientific books. The book "Protein Structure Prediction: Bioinformatic Approach" that he edited, has been called "The Bible of all current prediction techniques" by BioPlanet Bioinformatics Forums. He is a member of editorial boards of over 10 scientific journals. He has around 15 existing and pending patents. Three drug-candidates developed by Dr. Tsigelny for treatment of Parkinson's disease, brain cancer, and hypertension are licensed by UCSD to pharmaceutical companies and are in various stages of development His computational study of molecular mechanisms of Parkinson's disease has been included in the US Department of Energy publication "Decade of Discovery" where the best computational studies of the decade 1999-2009 have been described.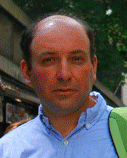 Ilya Zaslavsky
San Diego Supercomputer Center, UCSD
View Bio
Ilya Zaslavsky is the Director of Spatial Information Systems Laboratory at University of California San Diego. His research focuses on distributed information management systems, in particular on spatial and temporal data integration, geographic information systems, and spatial data analysis. Ilya has been leading design and technical development in several cyberinfrastructure projects, including the national-scale Hydrologic Information System, which develops standards, databases and services for integration of hydrologic observations. He has also developed spatial data management infrastructure as part of several large projects, in domains ranging from neuroscience (digital brain atlases), to geology, disaster response (NIEHS Katrina portal), to regional planning and conservation (e.g. San Diego Regional Workbench, Conservation Resources Network).
Ilya received his Ph.D. from the University of Washington (1995) for research on statistical analysis and reasoning models for geographic data. Previously, he received a Ph.D. equivalent from the Russian Academy of Sciences, Institute of Geography, for his work on urban simulation modeling and metropolitan evolution (1990). Before joining SDSC, he was on the faculty at Western Michigan University (1995-98), and worked as GIS staff scientist at SDSU (1997-2000), developing software for online mapping and exploratory social data analysis. He developed one of the first XML-based online mapping systems called Axiomap (1999). In addition to NIH and NSF, he received support from the US Department of State and other federal agencies, private foundations, Microsoft, and ESRI.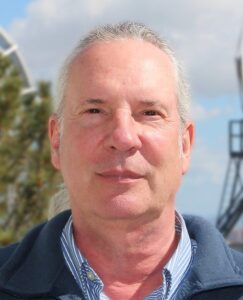 Jan Zverina
Division Director of External Relations, San Diego Supercomputer Center, UC San Diego
View Bio
Jan Zverina, director of SDSC's External Relations group, has been part of SDSC's communications team since 2007. He also is a member of the external relations team for the National Science Foundation's XSEDE program, the nation's most advanced collection of integrated digital resources and services. Zverina is a former wire service journalist and business reporter, having worked for United Press International and Bloomberg Business News.